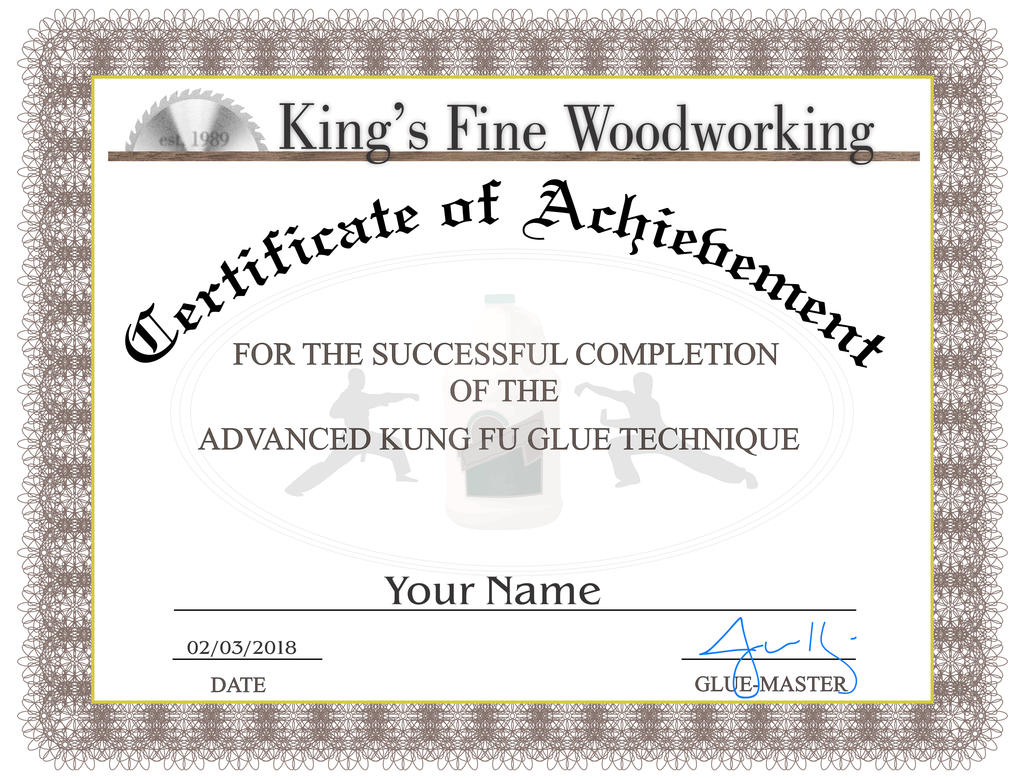 Certificate of Completion Advanced Kung Fu Glue Technique
The King's Fine Woodworking official proof and Certificate of Completion for the Advanced Kung Fu Glue Technique.
This certificate is all you need to legally perform this gluing technique in your jurisdiction. And it shows that you have achieved a great mastery in the lost art of applying just exactly the right amount of glue.
I will fill out the certificate in your name & sign it. Then it will be emailed to you as a high resolution PDF for printing and framing.
The cost helps us to support our YouTube channel.
Make sure and let me know what name you want on it.
Detailed printable plans for all projects
---
More from this collection