• clamp • diy • exotic wood • how to • machinist • make • maker • Padauk • purpleheart • rosewood • threaded rod • vise • woodworking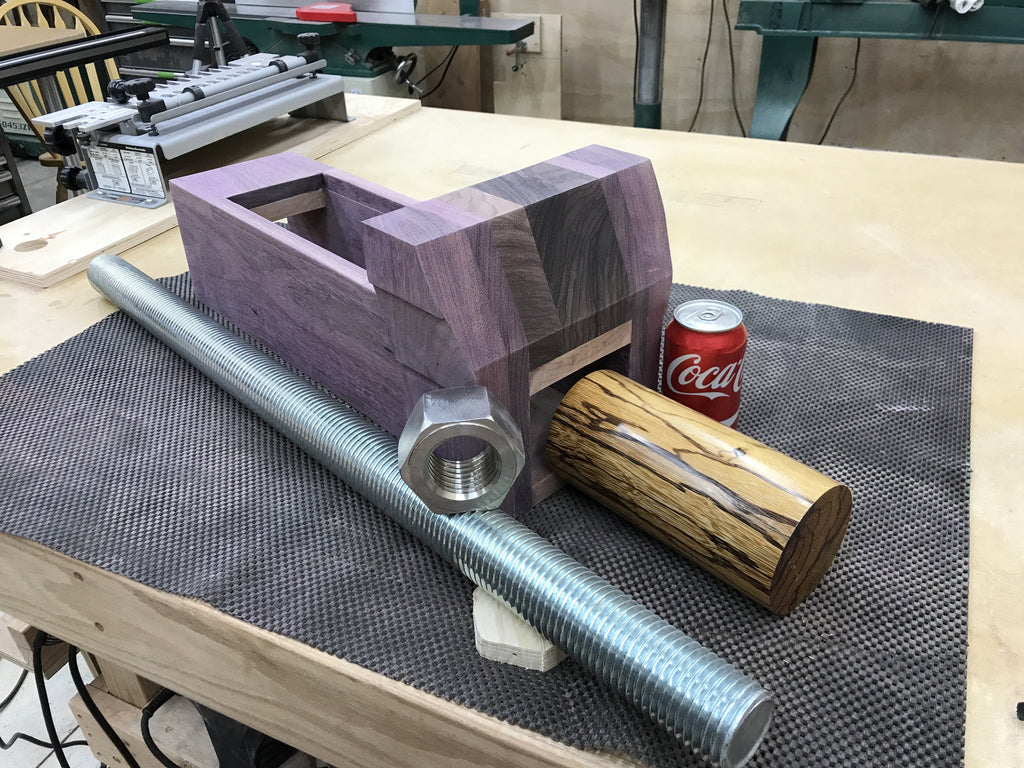 I have a lot of turning blanks of various exotic woods. Many of which will fit perfectly for the components of our vise. Those combined with a Purple heart and an African Padauk board should just about do it. The primary wood types we are using is Purpleheart, East Indian Rosewood, African Padauk, Marblewood, and for the jaws, the densest wood in the world - Lignum vitae. The main screw for the vise is a 2" diameter threaded steel rod. The threaded rod is a beast with a weight of 20 lbs. by itself. With the dynamic jaw complete, we will...
---
• bench vise • clamp • diy • exotic wood • how to • machinist • make • maker • purpleheart • vise • woodworking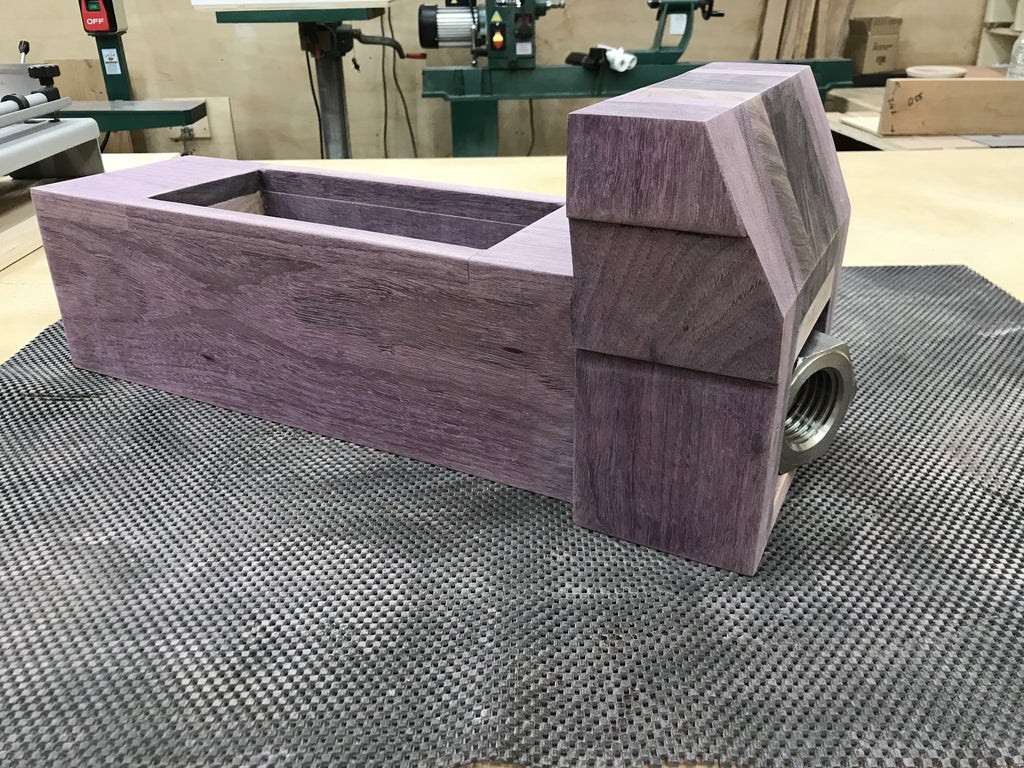 After building my all wood oak c-clamps, I was inspired to make a vise. I wanted something similar to a machinist's vise, like this: This is one of my metal working vises and I am modeling my design on this. I also plan to  make some woodworking bench vises too, But I wanted to give this a try. This style of vise is really quite simple. It has two primary components that are attached by a screw. The parts are the dynamic jaw, which is the one that moves in and out. And the static jaw, which is mounted to...